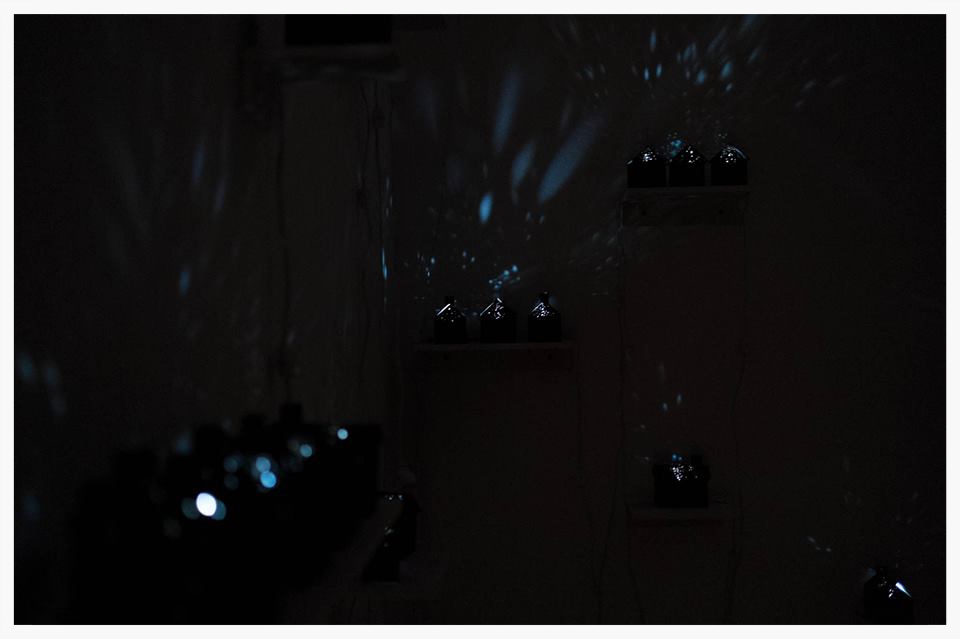 Night Light
perforated tar paper in the shape of a house, LED light
Edition of 40- signed and editioned on wood base
each house- 2 x 3 x 3 inches
A tiny house becomes an infinite night sky. Best placed in a very dark room. Each comes with a timer, so your night sky is waiting for darkness.
installation of 35 tiny houses as a winter chapel for the Portrait Society Gallery
Milwaukee Journal Sentinel Review Installation photo: Art Elkhon